How Many Miles Do Tires Last?

Unfortunately for some Elmhurst drivers, the answer to "How many miles do tires last?" and "How many miles should tires last?" can be very different. When you buy high-quality tires or purchase your new set from the OEM (Original Equipment Manufacturer), they should have no problem lasting about 50,000 miles. Explore the details of tire life expectancy and what can impact it with the experts at INFINITI of Clarendon Hills!
What Factors Impact Tire Life Expectancy?
The following factors can all have an impact on how long your tires last for in Downers Grove.
Tire type: If you put high-performance tires on your vehicle, the extra grip can sometimes lead to expedited wear when compared to all-season tires, which have less rolling resistance.
Treadwear rating: Your tires should come with a treadwear rating, which estimates the life expectancy of the tire treads.
Drivetrain: Depending on whether you have front-wheel, rear-wheel, or all-wheel drive, your tires will wear at different rates because of where the main power for forward motion is derived.
Road conditions: Do you frequently traverse gravel or dirt roads, or streets covered in snow, ice, salt, or rain? All of these conditions can do a number on your times. Off-roading will also tend to make your tires wear prematurely.
Terrain: If the area you live in has lots of hills, your tires will experience more friction for stopping and starting, which causes more wear than flat surfaces.
Driving habits: Ever been told you have a lead foot? It's much easier on your tires when you accelerate gradually and coast to brake.
Tire Care Tips for Long-Lasting Tires
Wondering how you can extend the life of your tires on Westmont roads? Always drive with caution, and follow our tips below:
Inspect your tires' air pressure from time to time after filling up on gas. Many gas stations have tire inflation stations where you can easily fill them up if needed.
Inspect your tire tread depth on a regular basis.
Rotate your tires regularly for even wear distribution. Many drivers find that tire rotation intervals line up with their oil change intervals, so you can easily knock both services out in one appointment.
With that being said, never skip regularly scheduled maintenance. Tire wear is just one of many things that can get out of hand if you don't properly maintain your vehicle.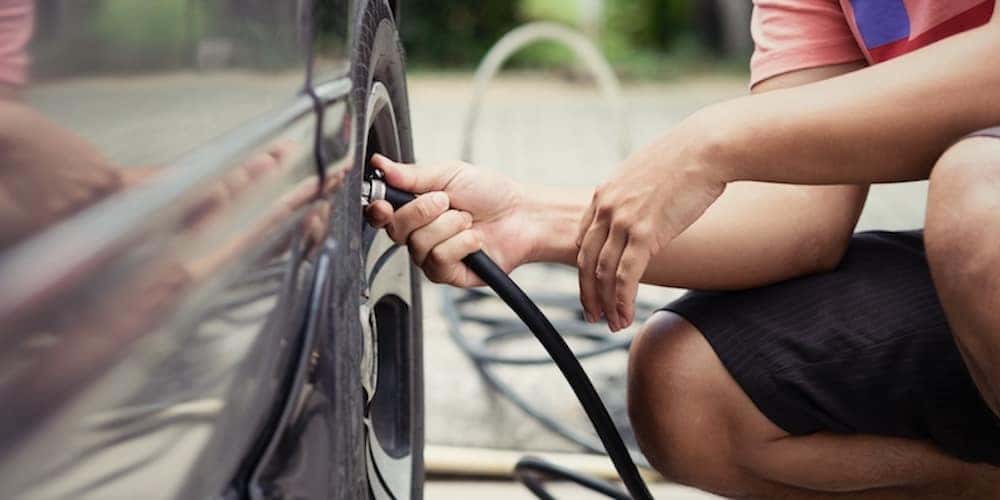 Get Expert Tire Care and More at INFINITI of Clarendon Hills
Need a tire rotation or tire replacement? Our service center in Clarendon Hills can help! Schedule an appointment today, and explore the INFINITI of Clarendon Hills Tire Advantage while you're at it. Feel free to contact us with questions about tire rotation, how long can you drive on a spare tire, the tire number meaning, or for any other service-related tips. Be sure to take a look at our rotating selection of service specials!