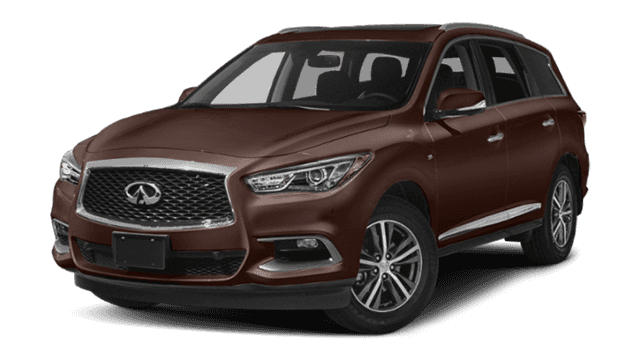 QX60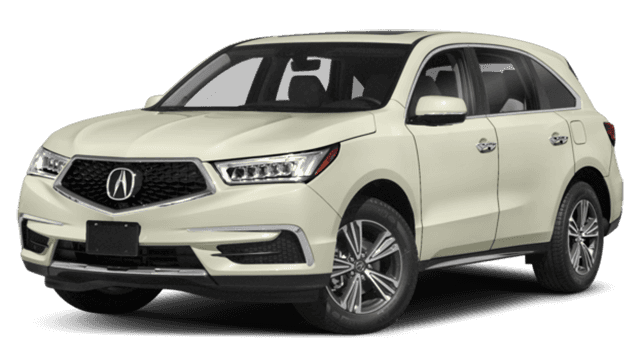 MDX
2019 INFINITI QX60 vs. 2019 Acura MDX
Shopping for powerful and luxurious SUVs will eventually bring you to comparing the 2019 INFINITI QX60 vs. 2019 Acura MDX. While the two vehicles are highly rated for safety and overall performance, the INFINITI QX60 is the trailblazing 3-row crossover that boasts a slew of provocative features. Learn more in our comparison of the Acura MDX vs. INFINITI QX60.
QX60 vs. MDX: Interior Features
Taking trips around Downers Grove with your family with ease is possible in both the MDX and QX60. Each vehicle features three rows of seats for a ride that'll seat up two 7 passengers. For a longer ride however, the 2019 QX60 gives you more wiggle room.
The INFINITI QX60 offers its passengers more legroom in the front and back seats by a difference of almost 2 inches than the Acura MDX. There's also more interior cargo space at 16 cu. ft. vs. the MDX's 15.8 cu. ft. That means when you're driving the distance, your loved ones will have the space not only for their comfort, but for all of their belongings too.
The crossover QX60 and MDX SUV each have impressive technological features within their cabins like:
Plush leather seating
Intelligent climate control and heated or ventilated seats
Informational displays including navigation, Apple CarPlay™ and Android Auto™
Assistive cruise control (in select trims)
Both vehicles have safety sensing features with the assistance of front and rear cameras, but the INFINITI QX60 also allows for blind-spot intervention, predictive forward collision warnings, and backup collision intervention. When keeping your passengers safe is a priority, the QX60 has you covered from end to end.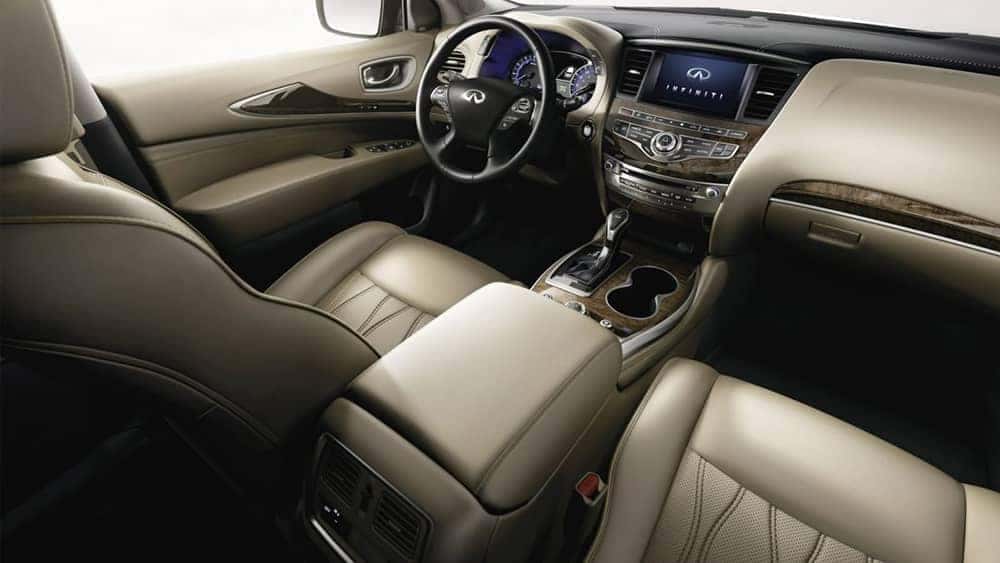 2019 QX60 and MDX Performance Distinctions
When reviewing the Acura MDX vs. INFINITI QX60, their truest distinctions lead us under the hood. With both SUV-crossover vehicles offering a 3.5L V6 engine, their torque and horsepower set them apart. The MDX offers 290 hp with 267 lb-ft of torque while the QX60 has 295 hp with 270 lb-ft of torque.
The towing capacity of the 2019 INFINITI QX60 also beats out that of its Acura MDX counterpart. The INFINITI can haul up to 5,000 lbs of weight, where the Acura only handles 3,500 lbs maximum. Getting a trailer around Westmont with the QX60 crossover has its benefits over the MDX. Even with the great performance and features, the QX60 will save you money over the MDX.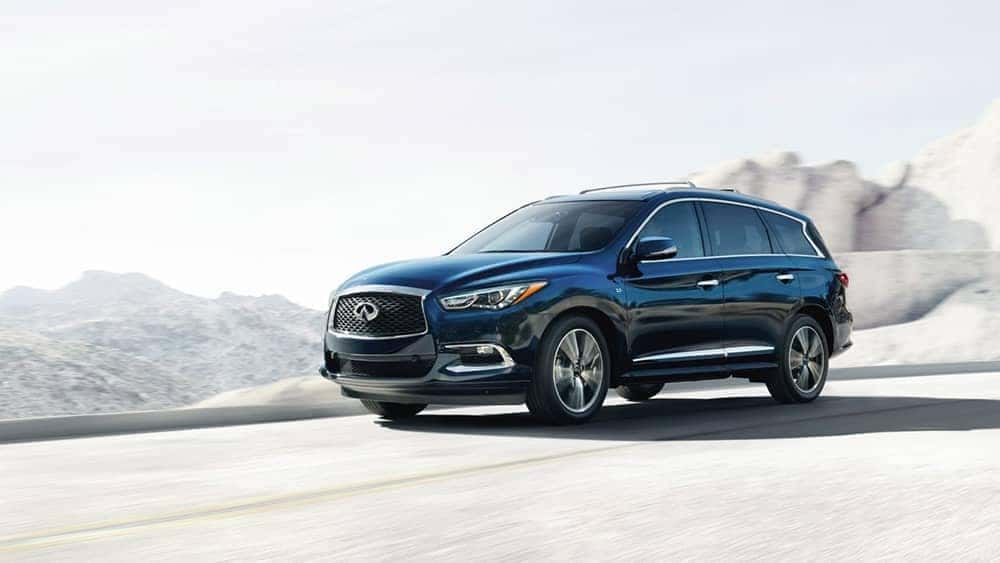 Experience the 2019 QX60 at INFINITI of Clarendon Hills
The new 2019 INFINITI QX60 crossover will enhance every element of your commute in Glen Ellyn. From its stellar interior and amazing overall look, you'll turn heads in this top-of-the-line vehicle. INFINITI of Clarendon Hills wants you to see all the QX60 has to offer by coming in for a test drive today. We offer compelling new vehicle incentivesto support to your car buying process. INFINITI of Clarendon Hills is standing by to show you the true distinction of the 2019 INFINITI QX60. After you've found the QX60that's perfect for you, apply for financingor contact usto get behind your new INFINITI more quickly.