How to Get a Better Credit Score

Your credit score can make it challenging to get approved for a credit card or an auto loan. When you need help figuring out the different wants to raise your credit score, the financial experts at INFINITI of Clarendon Hills can help! Learn helpful tips to increase your credit score and get behind the wheel of your dream INFINITI vehicle near Elmhurst at INFINITI of Clarendon Hills.
---
Get a Copy of Your Credit Reports
Beyond identity theft, there are mistakes that many drivers can make that will negatively impact their credit score. So when you are searching "how to boost my credit score" and "ways to raise credit score," be sure that your report is as accurate as possible when checking your scores from all three major credit bureaus: Experian, Equifax, and TransUnion. The Fair Credit Reporting Act allows you to get one free copy a year that you can obtain at AnnualCreditReport.com.
Look at Your Debts
It's good to list out your debts, so you know exactly how much you owe. There are two determining credit factors:
Your debt to credit ratio: How much available credit you have vs. how much you have charged. You want to keep your credit card charges under 30 percent of the available balance every month.
The number of cards with balances: The more cards with balances, the lower your score.
---
Create a Realistic Payment Plan
Attack your debts head-on with a realistic repayment plan, which includes taking on debts that are in collections, small balances on credit cards, and working to pay down your larger debts like medical bills.
Establish Your Credit by Opening a Credit Card
Not having a loan or credit card can affect your score. If this is the case for you, consider opening a credit card to help establish credit, but keep the balance under 30 percent and pay the bill on time each month. An easy way to increase your credit score is to pick one credit card to use each month and have it paid off in full before the due date.
Don't qualify for a regular credit card? Try obtaining a secured credit card. It's a card with a small limit and typically requires an initial deposit of up to a couple hundred dollars to open.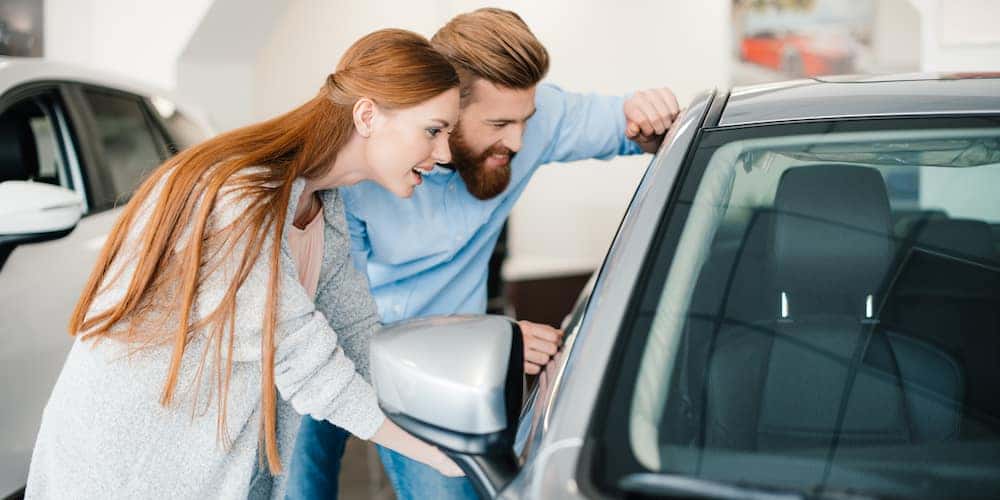 ---
Reduce New Credit Applications
Opening a new credit card does improve your credit score, but you don't want to open too many new credit applications. Lenders do a hard inquiry of your credit when you apply, and doing too many credit card applications can impact your credit score for up to a year.
Learn How to Raise Your Credit Score at INFINITI of Clarendon Hills!
If you're looking for additional advice or assistance about how to get a better credit score, we have you covered at the Clarendon Hills Finance Center at INFINITI of Clarendon Hills. You can also get more tips to increase your credit score, as well as other handy car buying tips. Our credit experts will walk you through the entire process and answer any questions that you may have. Give us a call today!
---
Explore Our Models
INFINITI of Clarendon Hills has great news for Elmhurst drivers when it comes to INFINITI QX60 safety ratings! The 2023 INFINITI QX60 received the Insurance Institute for Highway Safety's 2022's TOP SAFETY PICK+ award for its excellence in safety features. What does this mean? It means the 2023 INFINITI QX60 earned good ratings in six IIHS crash evaluations:…

Perhaps you want to upgrade to a more spacious sports utility vehicle. Maybe you have always favored sedans or trucks, but crave the space and other comfort-centric interior features a quality SUV possesses. The 2023 INFINITI QX80 interior deserves its own parade, as it comes with tons of features that make driving around the Elmhurst…

How much is an INFINITI QX60? The INFINITI QX60 Crossover SUV is a luxury vehicle with a plethora of trims and configurations to choose from, and INFINITI of Clarendon Hills has a list of every INFINITI QX60 MSRP– including some of the features that Downers Grove drivers can look forward to! There's a great INFINITI QX60 price for every…