Can You Trade In a Financed Car?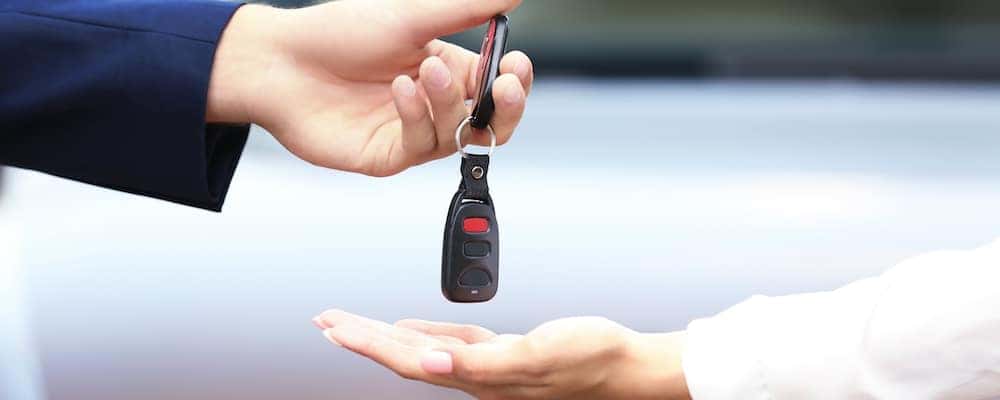 The short answer is: yes. However, there are some stipulations you should be aware of. First off, make note that the current loan on your vehicle isn't forgiven when you trade your vehicle in and you must pay off the remaining balance. Should you be considering trading in the vehicle for which you are currently making payments on, the process if a bit different. We've compiled a handy guide for you to read through. Afterwards, if you need any finance advice, our finance department is happy to help with any questions or concerns you have. Learn about trading in a financed car here, and be sure to reach to us at INFINITI of Clarendon Hills for additional information on lease payments, interest rates, or the valuation of your current car.
How Does Trading In a Financed Car Work?
Should the remaining amount owed on the loan be less than the worth of the vehicle itself, the dealership will give you enough to pay off the remainder of the loan when they purchase your vehicle. Here's an easy way to look at it: if you owe $8,000 on your car, and the dealership offers $9,000 to buy it, the loan will be paid off and the car transferred to the dealership buying it. The remaining sum of $1,000 will then be removed from the price of the new vehicle you purchase.
What Does "Rolling Over" A Loan Mean?
When the dealership says they will pay the remainder of your old loan, no matter how much you owe, this is referred to as "rolling over" a loan. Keep in mind, however, that this price will be tacked on to your new loan on your next vehicle. This means you'll end up paying the dealership back for covering your old loan, through paying for your current loan on your new vehicle.
Get All Your Financing Help at INFINITI of Clarendon Hills!
Ready to trade in a financed car for lease or get yourself a new INFINITI for those Elmhurst drives? You'll find all the help you need through the expert finance team at INFINITI of Clarendon Hills. Contact us today to learn more! Have remaining questions about the financing process? Consult our comprehensive financing guide for help – we cover everything from how to get classic car financing to buying cars online, so you'll always feel prepared to make a smart decision.