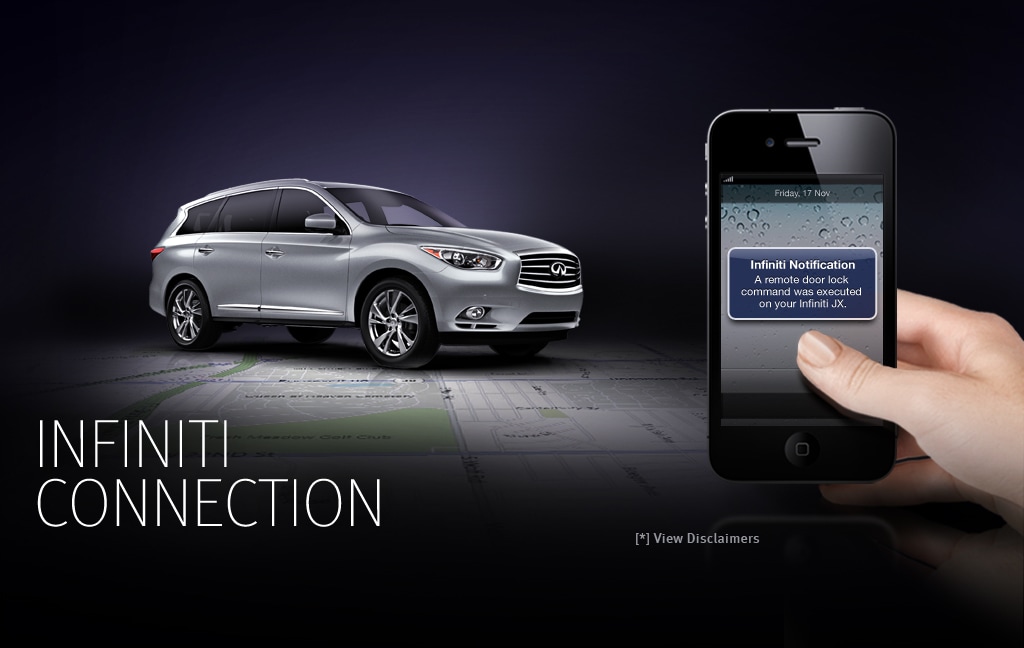 Ever valet your car and wonder if it went out for a joyride? With the Infiniti Connection system's Drive Zone monitoring, you can set a perimeter and be notified if your vehicle leaves the vicinity. The all-new Infiniti JX will be the first vehicle to offer this feature.
Infiniti Connection is the latest addition to the Infiniti Total Ownership Experience, setting a new standard of confidence and convenience. All Infiniti Connection and Infiniti Connection Plus features are complimentary for the first 12 months of ownership, including Automatic Collision Notification, Drive Zone monitoring, Google Calendar and Destination Assistance via your Infiniti Personal Assistant. Infiniti Connection keeps you connected to what you need, when you need it.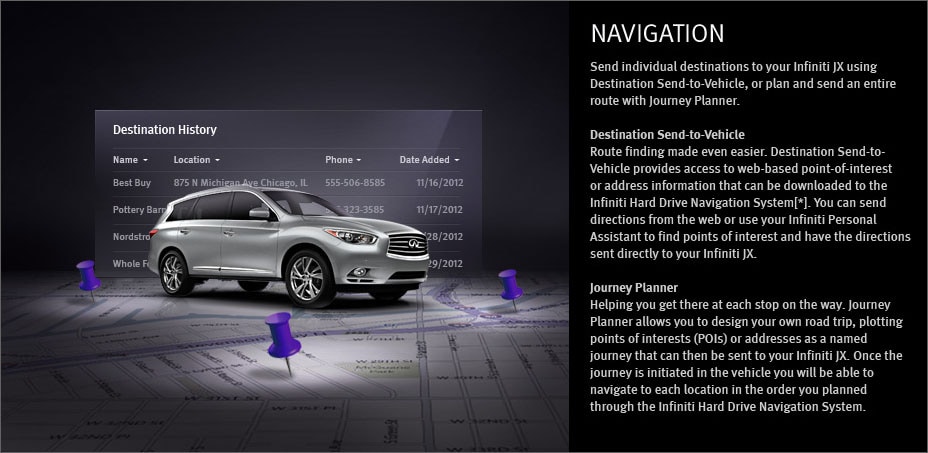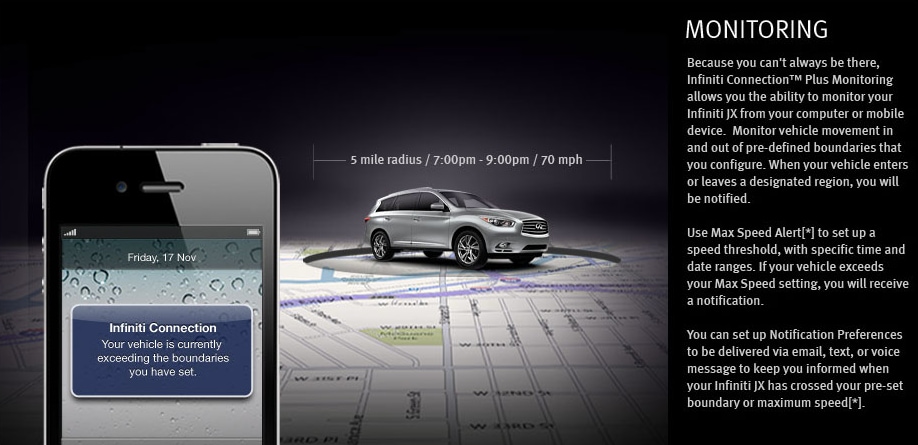 Infiniti of Clarendon Hills is proud to carry Infiniti vehicles equipped with this feature. In addition Infiniti of Clarendon Hills also offers a massive variety of accessories and after market add-on's that are sure to add to the styling, comfort around appeal of your vehicle.
Come in and see
Assad Hamzeh
today to hear about everything we have to offer for your vehicle.