The Infiniti Of Clarendon Hills Ribbon Cutting Ceremony


Tuesday, December 13th 2011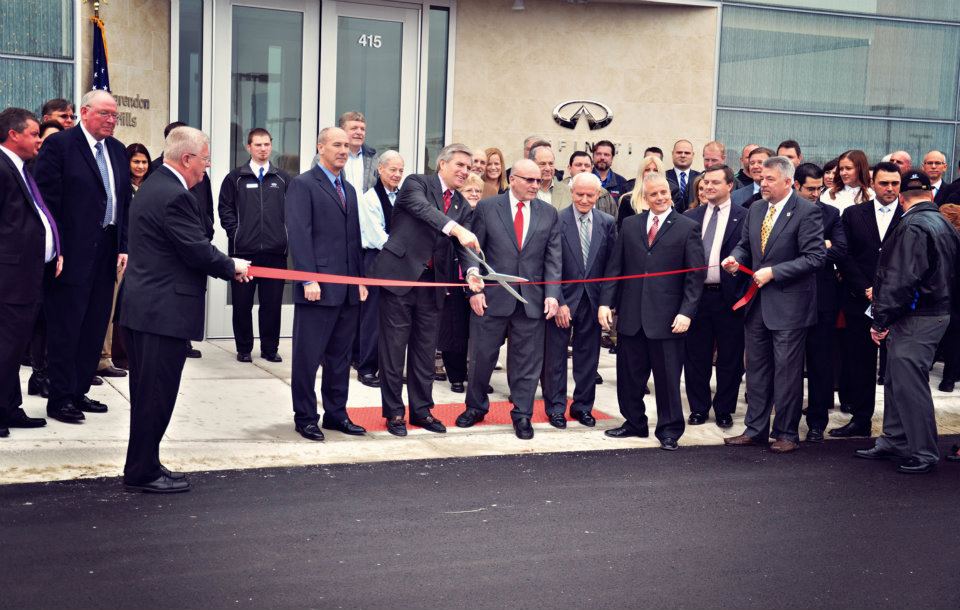 Clarendon Hills Village President Tom Karaba said he loves seeing and hearing the words "Infiniti of Clarendon Hills."
Karaba was among the village representatives on hand Tuesday morning at the grand opening of Clarendon Hills' brand new car dealership at 415 E. Ogden Ave.
"I'd always thought that the best smell in the world is a new car," Karaba said, standing in the newly constructed showroom. "But this is even better?the smell of a new dealership."
Karaba spoke to those in attendance along with Horst Korallus, president of Infiniti of Clarendon Hills, and Jeff Harris, regional vice president of Infiniti USA.
Terrie Walker, owner of All Wined Up, spoke briefly on behalf of the Clarendon Hills Chamber of Commerce.
"We're thrilled to have Infiniti here in Clarendon Hills," Walker said. "It's a great company with great products, obviously."
Infiniti of Clarendon Hills Ground Breaking Ceremony

Friday, march 25th 2011